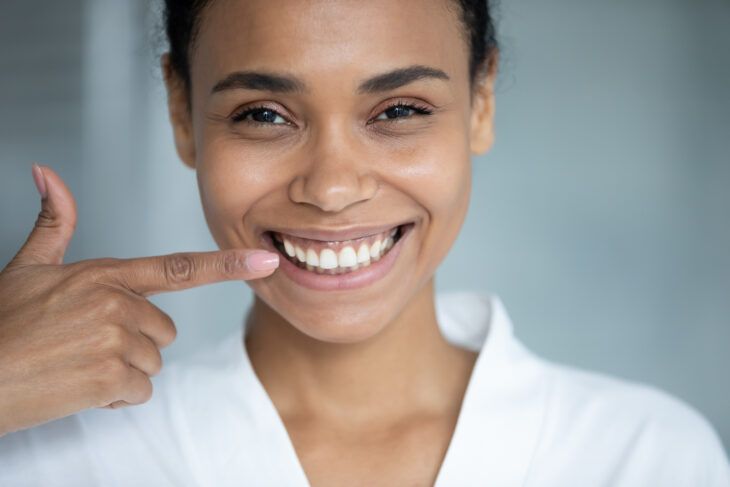 Your smile is one of the first physical features that someone notices about you, so it's important to make a good first impression. If you're concerned about teeth crowding or spacing with your smile, there are now more options than ever to help you achieve straighter teeth.
We've come a long way when it comes to teeth straightening products in recent years and there are options available that are affordable, convenient, and effective. Wondering if teeth straightening is right for you? Follow along as we breakdown everything you need to know.
What Are The Teeth Straightening Options?
When it comes to teeth straightening, there are a few options to consider. The first is traditional braces. While traditional braces offer effective results and are quite durable, they tend to be a little uncomfortable, difficult to clean and very visible.
A second option to opt for traditional clear aligners from an in-office orthodontist. This option is nearly invisible, effective, low maintenance, but can be quite costly, especially in comparison to traditional braces.
A third option is to opt for an at-home clear aligner system which is more convenient and just as effective as traditional clear aligners, but at a fraction of the cost.
Is At-Home Teeth Straightening Right for You?
Before considering teeth straightening, it's important to look at the options available and determine whether teeth straightening is right for you. The ideal candidate for at-home teeth straightening is someone who is looking for a short treatment timeline and a more affordable alternative to typical clear aligner brands such as Invisalign. SmileDirectClub aligners work best for those that have mild to moderate spacing issues or minor cosmetic corrections.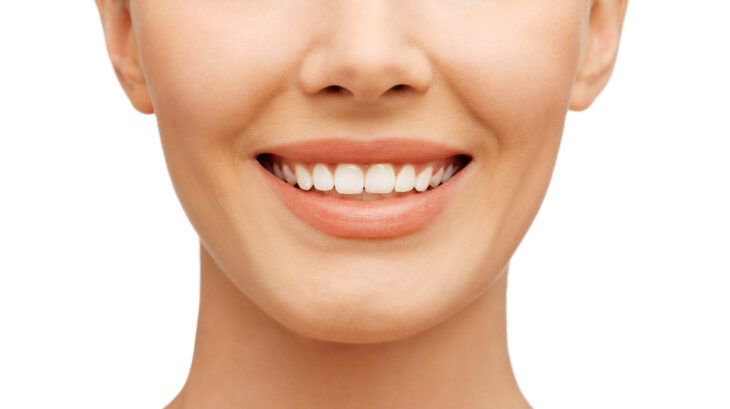 Straighten Your Teeth Affordably with SmileDirectClub
When it comes to at-home aligners, SmileDirectClub is a trusted brand and the world's largest direct-to-consumer aligner company. They offer a premium teeth straightening experience and remove many obstacles of the process by providing products that are affordable, convenient and provide effective results.
Are invisible braces right for you? Take SmileDirectClub's 30-second Smile Assessment to find out if clear aligner systems are the right solution for your teeth.
Affordable
Cost-savings is one of the biggest benefits of SmileDirectClub and ends up costing customers just $3 per day, which is up to 60-percent less than braces*. They offer customers the option for convenient monthly payments or a simple one-time payment. Additionally, customers are eligible for free aligner touch-ups for life as needed and also include bonus teeth whitening.
Convenient
Aside from the affordability aspect, SmileDirectClub also offers customers convenient teeth straightening options to suit different lifestyles. SmileDirectClub offers two aligner wear schedules which include 22 hours a day or 10 continuous hours at night. This system includes regular face-to-face virtual check-ins with dental professionals, which is much more convenient than mandatory office visits with more traditional options. They offer 24/7 access to their dental care team and offer a mobile app for customers to track their progress.
Effective
Customers who chose SmileDirectClub will begin to notice results in as little as 60 days, and an overall straighter smile in just 4 months. Their aligners are laser-cut to match the contour of the customer's teeth to offer an improved, comfortable fit at the gumline. The system also offers soft, medium, and firm aligner plastic progression to ease teeth into proper placement in the most comfortable way possible.
Are invisible braces right for you? Take SmileDirectClub's 30-second Smile Assessment to find out if clear aligner systems are the right solution for your teeth.
Edits: *(Less than $3/day" claim is based on SmilePay™ monthly payment divided by 30 days. SmilePay is $89/month for 24 months with $250 deposit ($2386 total). APR varies. See FAQs for details. "60% less" claim is based on Single Pay vs. average total fees for treatment of mild-to-moderate malocclusion. Data on file at SmileDirectClub)