Thanksgiving is a time for friends and family to gather and at the table and enjoy a homemade meal. However, for a diabetic, it can be a stressful day as they try to monitor what they eat, how much they eat, and whether or not they are eating too many carbs and sugar.

If you're hosting Thanksgiving dinner this year and know there will be a diabetic sitting at the table, consider adding a few of these recipes to your menu. There are healthy appetizers, salads, sides, and desserts full of flavor, perfect for any diabetic's Thanksgiving menu.
Want diabetes content delivered straight to your inbox? Sign up for our Diabetes newsletter and receive exclusive news and articles written from our team of diabetes experts.
Turkey with Herb Gravy
Let's start our recipe round-up with the main event, turkey! High in protein and flavor, no Thanksgiving dinner is complete without the bird. This diabetes-friendly recipe adds aromatic herbs like thyme, sage, and garlic to give flavor without adding carbs or sugar.
Pair this turkey with one of our stuffing recipes for a punch of flavor. You might want to be the first in line to grab a serving, this one is sure to be a hit!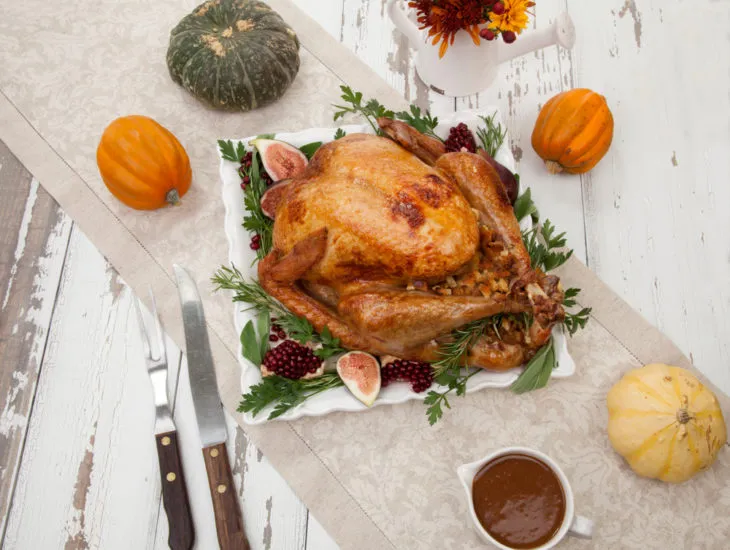 PHOTOS AND RECIPE HERE: PREVENTION